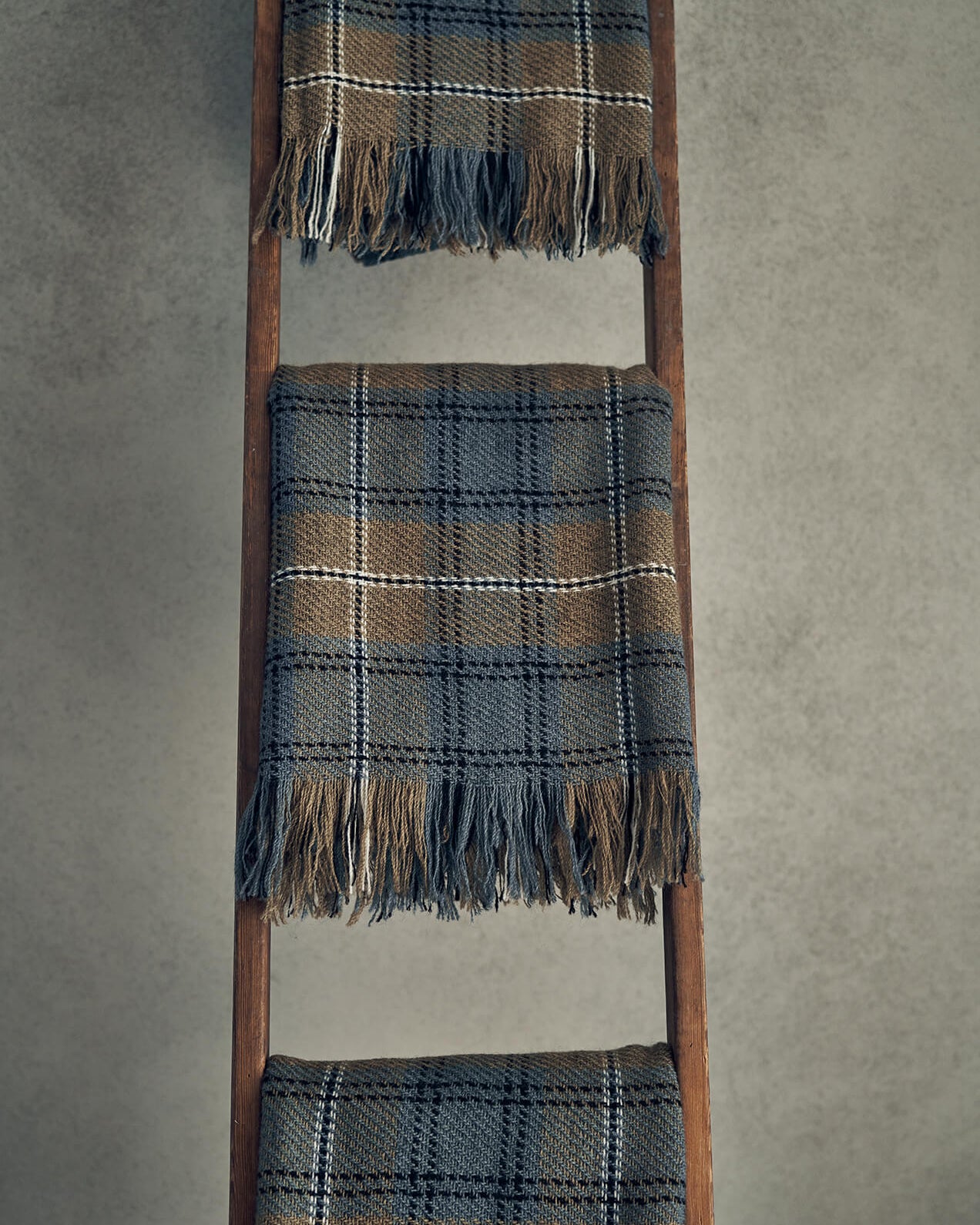 Artisan Throw
$285.00
Made from 100% Stansborough Grey wool, our super-soft artisan fringed throw is perfect to snuggle up with in front of the fire.
Traditionally produced at Stansborough Mill, the beautiful handwoven look and feel is the closest iteration to Shona's original woven tartan. The perfect companion on a chilly day, sink into the warmth and comfort of this gorgeous artisan piece.
Size:
1.33m x 1.82m (approx.)
Medium weight
Tartan on tartan ~ Using different fabric textures and pattern size sets, we've designed our collection in such a way that the products perfectly complement each other. So, if you absolutely love tartan (like we do), you can shop to your heart's content.
Natural variations ~ Because our products are exclusively crafted in small batches and made from natural fibres that are spun, dyed, woven and filled, you might notice slight variations between items. We see these as a quality of true artisanship. We hope you do too.