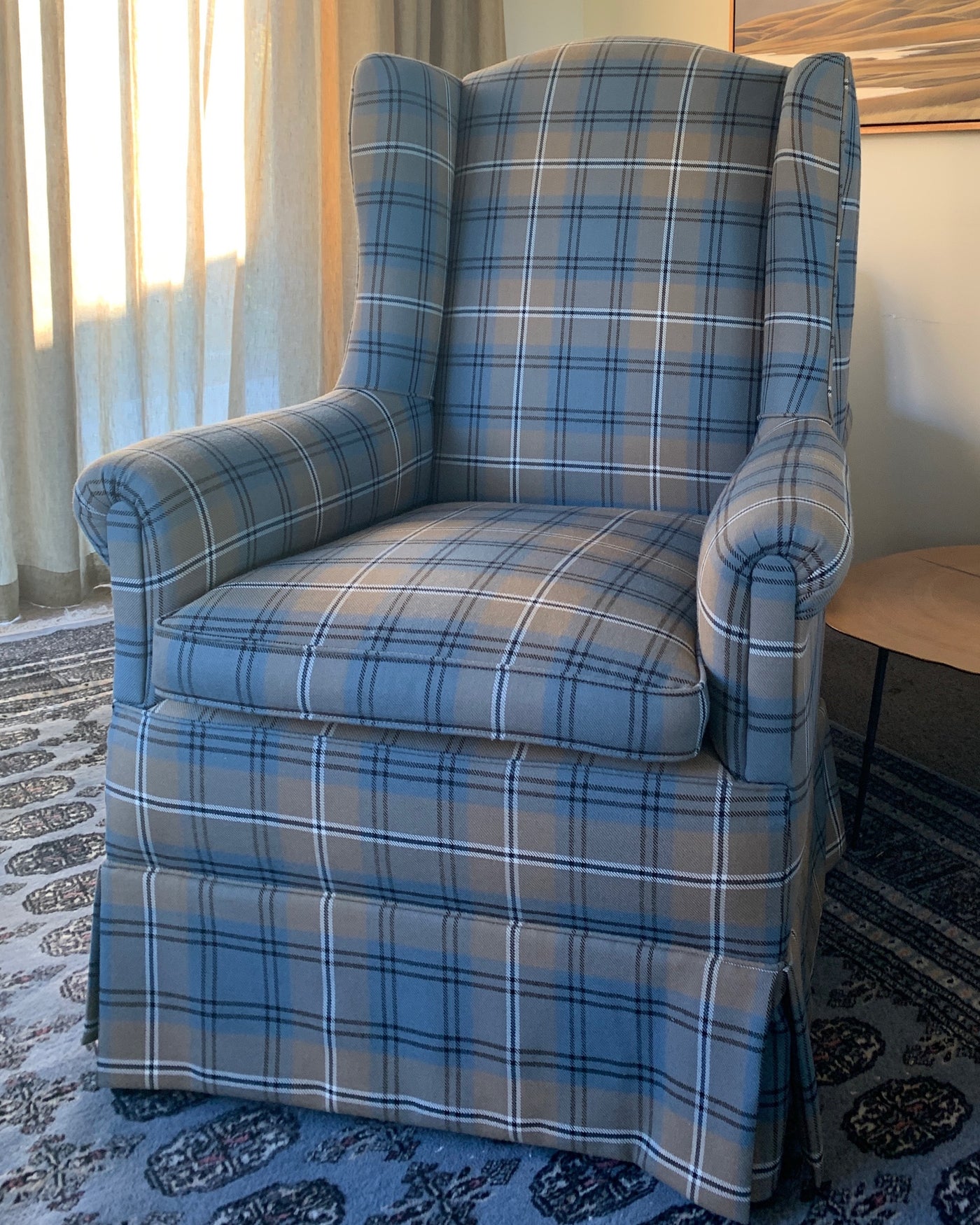 Worsted Wool High Back Armchair
$1,584.00
This distinguished High back Armchair will make a beautiful statement in your home. The gentle hues of Central Otago's landscape coming indoors.
We have covered this chair in the worsted wool upholstery fabric from our range. This fine, hardwearing fabric has passed abrasion and pilling tests to ensure quality and durability on your chair.
Wayne Morris Upholstery, in Dunedin, is the master craftsman in creating this piece. He transforms furniture with a focus on detail.