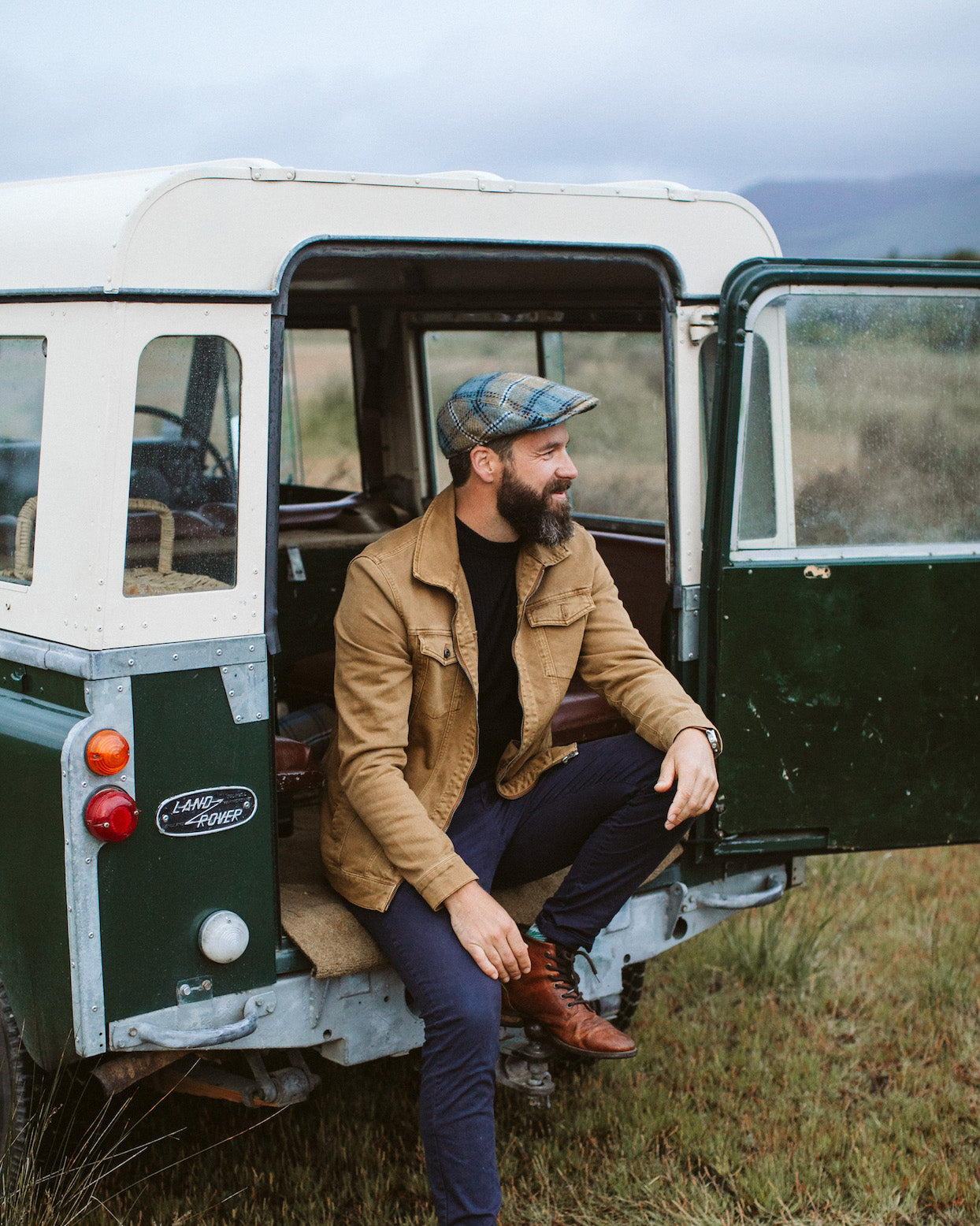 Cheesecutter Hat
$152.00
Made from 100% Stansborough Grey wool and lined with soft black fabric, this trendy vintage-style hat is a must-have accessory whether you're in town or out in the country.
Wonderfully warm with our artisan weave, this panelled cap features a backband for extra comfort and looks great however you wear it.
 Sizes:
Medium: 56–57cm (UK Size 6 ⅞– 7)
Large: 58–59cm (UK Size 7 ⅛– 7 ¼)
X-Large: 60–61cm (UK Size 7 ⅜ – 7 ½)
Hat made by Hills Hats – NZ's specialist supplier of high-end hats.
Natural variations ~ Because our products are exclusively crafted in small batches and made from natural fibres that are spun, dyed, woven and filled, you might notice slight variations between items. We see these as a quality of true artisanship. We hope you do too.