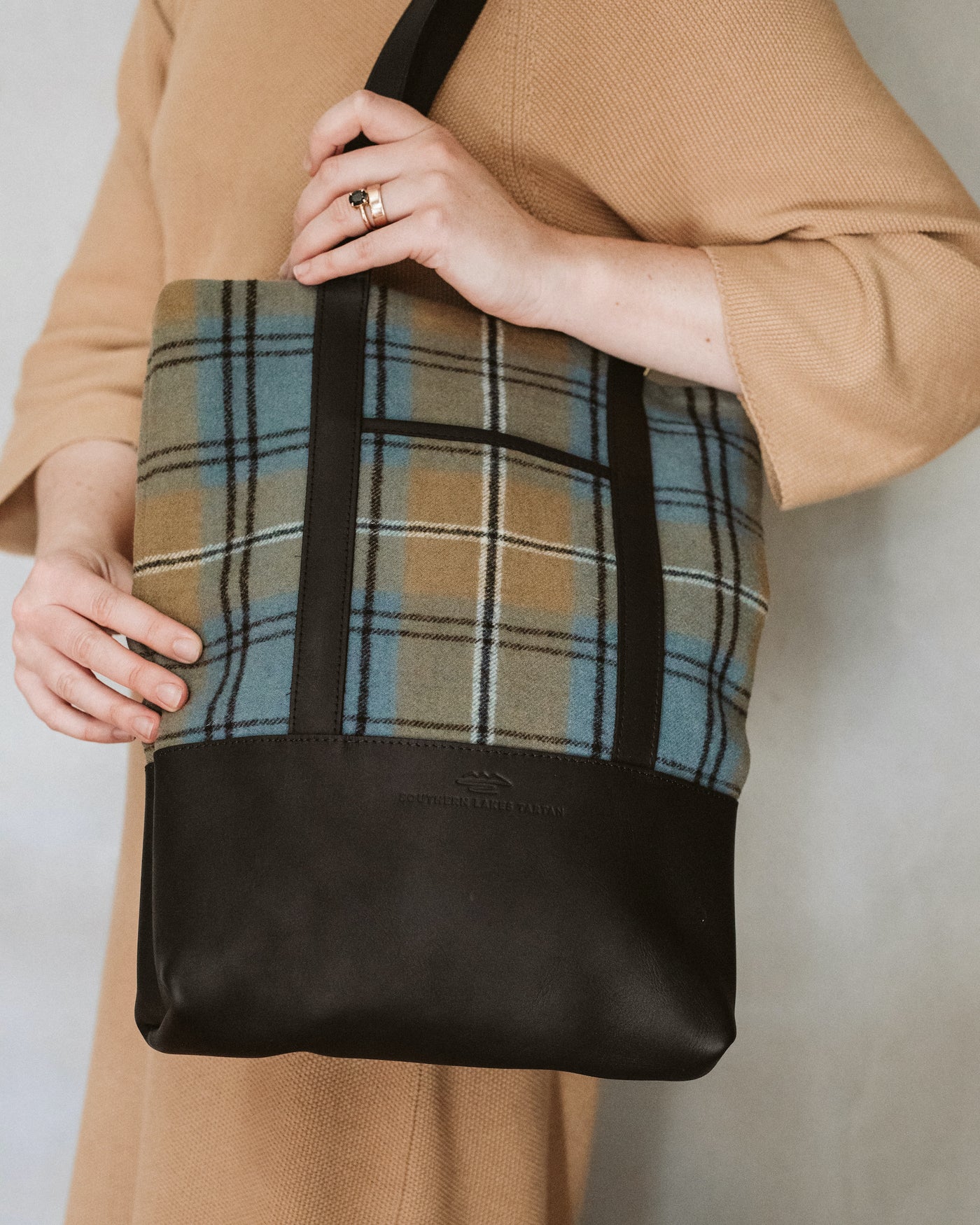 Highlander Lifestyle Shoulder Bag
$276.00
Modern yet classical, this bag is designed around your lifestyle, with functionality and of course style, as our guide.
We have merged an elegant shoulder bag with a tote bag.
Now more than ever people are working remotely or on the move, having meetings out and about and with that in mind, our Highlander lifestyle bag has features that will work for its wearer.
We have used 100% NZ wool in our felted tartan fabric alongside exclusive thick matt black leather in the making of this bag .You will enjoy its quality with every outing.
Bag features:
No more lost keys with our leather strap and clip positioned on a handle by a brass ring for easy location of keys either in or out of the bag.
A canvas laptop pocket with brass stud and leather strap closure lies on the back wall of the bag, keeping your work in a secure and organized spot.
An internal leather faced pocket with brass zip will keep all those small items that get lost in the bottom of a big bag handy and safe.
The inside is lined with black cotton drill and forms the main chamber of the bag.
38 cm   Tall
32 cm   Wide
8.5 cm   Deep
We proudly support New Zealand Made production in every aspect of our small family business.
This bag has been designed and created by ourselves using our terrific partner Mavis & Osborn. Designer Tamzin Hawkins creates boutique homewares and bespoke products right here in Nelson, New Zealand.
Your bag will come to you in a duster bag (sporting our handprinted logo), also made in Nelson, to align with our efforts to be as ethical as we can be.