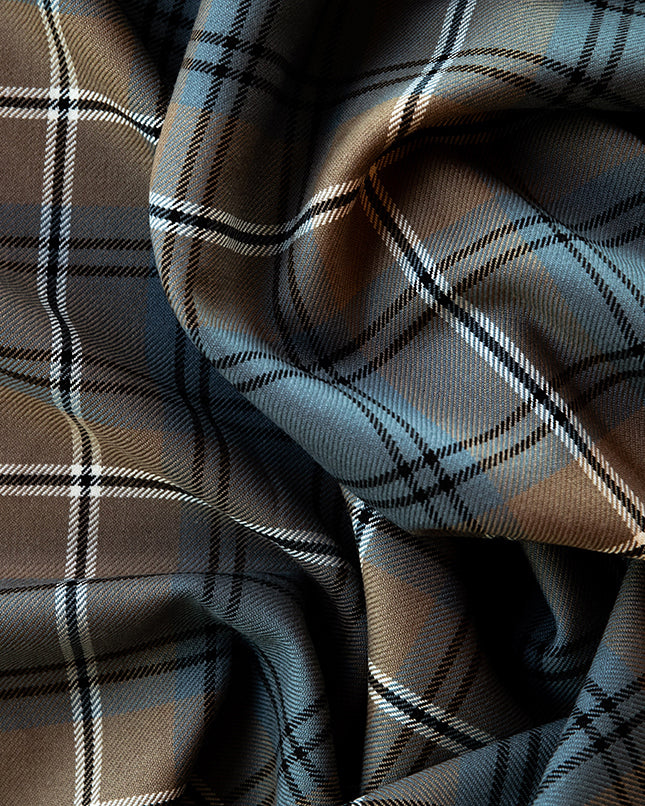 Upholstery / Curtain Fabric (100% Worsted Spun Wool)
$80.00
A stunning way to bring the colours of Central Otago into your home, this luxury fabric made by Inter-weave hangs beautifully and is carefully woven in New Zealand from 100% worsted spun wool.
Naturally warm and hardwearing, the quality, high-end finish makes it the perfect choice for upholstery, curtaining and even sewing.
$250 per metre (available in half-metre increments) 
Material width: 1.37m
Weight: 300GSM (approx.)
Dry clean only
Fabric will pass the following tests:
Cigarette and match BS5852
CTA Pilling Resistance
General Martindale Abrasion resistance
Pattern repeats ~ Horizontal 186 x Vertical 188mm
Tartan on tartan ~ Using different fabric textures and pattern size sets, we've designed our collection in such a way that the products perfectly complement each other. So, if you absolutely love tartan (like we do), you can shop to your heart's content.