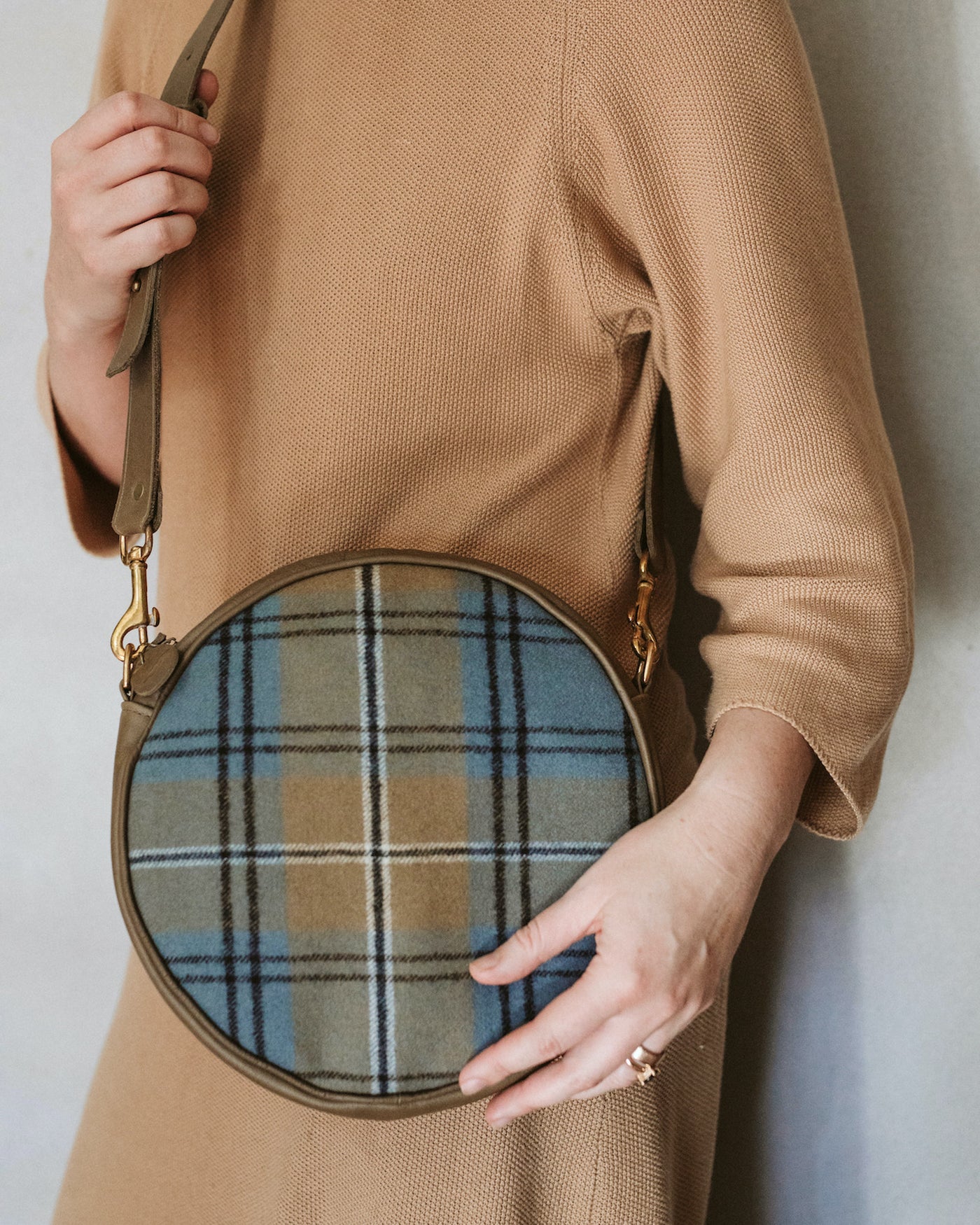 Highlander Round Crossover Bag
$276.00
Our contemporary handbag has a classical twist. The design was influenced by my father's army water canteen and its felted wool cover. For everyday use or for a special occasion the bespoke Highlander Round Bag will be a great companion.
Outer ...made of 100% felted NZ wool and soft Olive coloured leather
Inner.…made of 100% black cotton drill
Bag features
Two-way zip entry, our logo embossed onto the leather, antique brass hardware, a handy zipped internal pocket edged in black leather, and an adjustable shoulder strap.
We proudly support New Zealand Made production. This bag has been designed and created by ourselves in conjunction with our terrific partner Mavis & Osborn. Designer Tamzin Hawkins creates boutique homewares and bespoke products in Nelson, New Zealand.
Your bag will come to you in a  duster bag (sporting our handprinted logo), also made in Nelson, to align with our efforts to be as ethical as we can be.