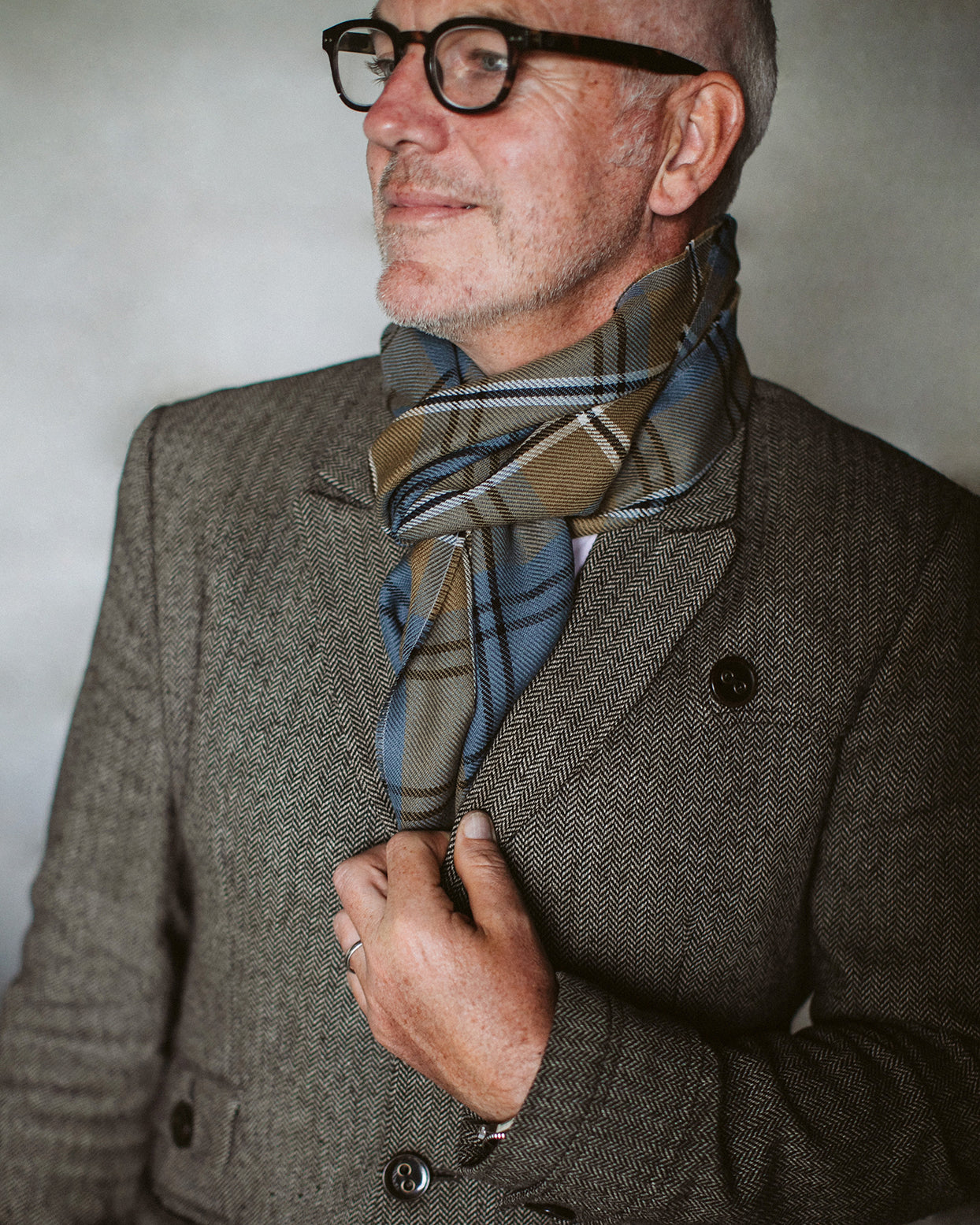 Scarf
$146.00
This artisan scarf has been replaced by our new scarf. 
Our new scarf has a fine worsted weave, is naturally warm, lightweight and beautifully soft beside your skin. Wear it as a stylish accessory or wrap up warm for those lovely winter walks.
Our bespoke scarf comes already packaged in a purpose designed black card envelope. It is hand printed with our logo and carries a postcard of a gorgeous mountain scene from the Wanaka landscape, that which inspired Shona's tartan. All set for you to gift or as a wee indulgence for yourself.
Size: 1.85m x 0.32m (fringe to fringe)
Natural variations ~ Because our products are exclusively crafted in small batches and made from natural fibres that are spun, dyed, woven and filled, you might notice slight variations between items. We see these as a quality of true artisanship. We hope you do too.