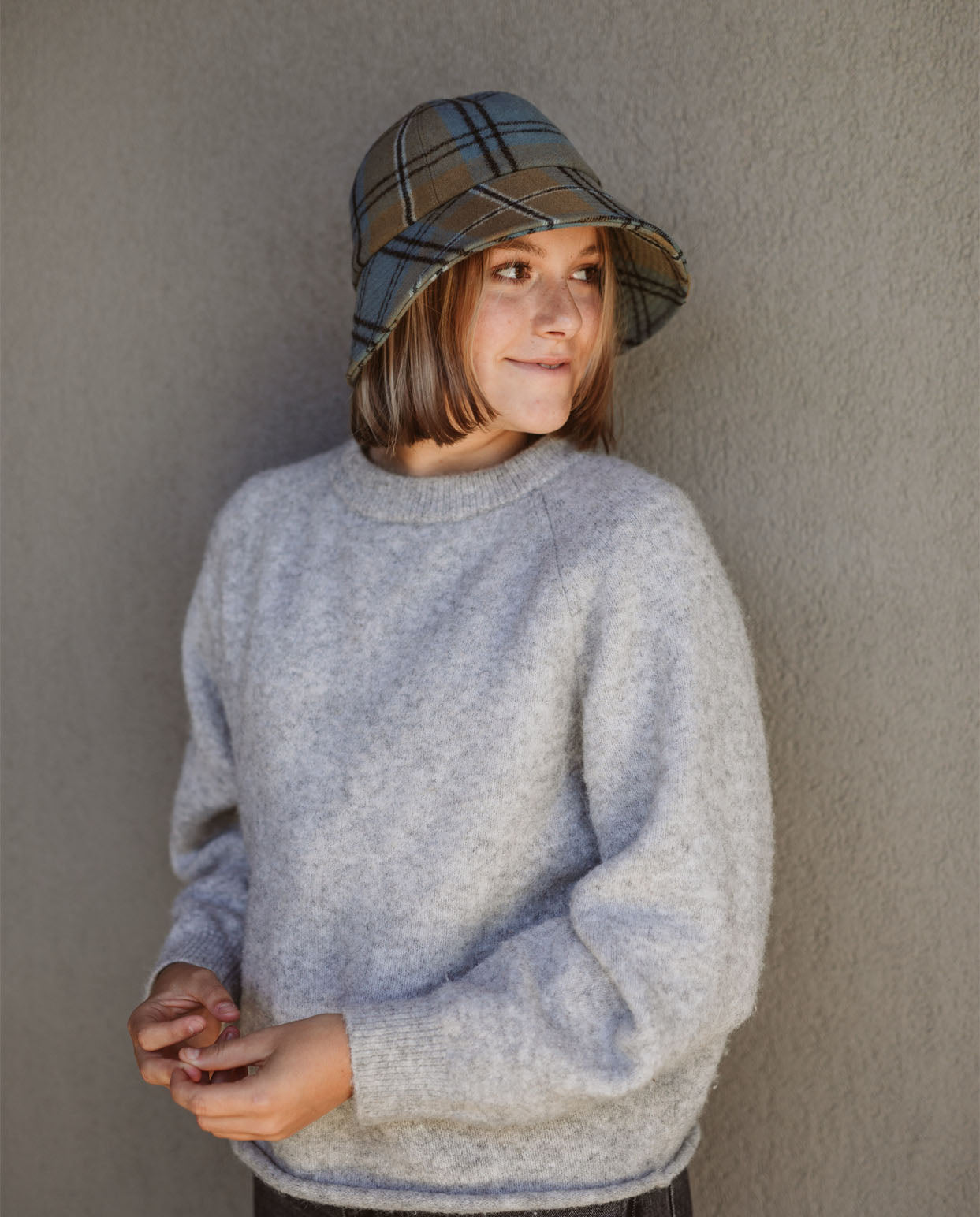 Felted Wool Weave

Felted Wool Weave

Felted Wool Weave

Felted Wool Weave

Worsted Wool Weave

Felted Wool Weave

Worsted Wool Weave

Worsted Wool Weave
Twiggy Hat
$140.00
Inspired by vogue icon Twiggy, our latest hat references 60's style and sophistication. Our hat rocks a wide brim at the front that gradually hugs into the nape of your neck.
This is not your regular bucket hat, but one that will set you apart with elegance and a good dose of spunk.
This hat is one in a million and so will you be as we have produced a small run of hats in this design.
Material:
100% NZ wool
Black Cotton Lining
Size:
Small…….....54/55 cm
Medium….…56/57 cm
Large…….….58/59 cm

This Hat is beautifully crafted by Hills Hats, NZ's specialist hat makers.
Their attention to detail is illustrated in the careful hooping of the tartan design in the Twiggy Hat.
Ethos:
We are very proud that every aspect of our production is kept in our own wonderful country. Wool grown on sheep from our hillsides, that's then woven into fabric which is made into quality products by extraordinary craftspeople.
Buying Southern Lakes Tartan products is buying into our ideal of ethical, sustainable and beautiful.
Natural Variations may occur between hats. Each hat is cut as an individual so there will be some with more blue than tan and visa versa.
Care: 
Remove loose soil once dry with a soft brush.
Sponge with warm water.
Don't use detergents or cleaning agents.
Do not wring, spin dry, or put in a dryer.
Store in a dry place.