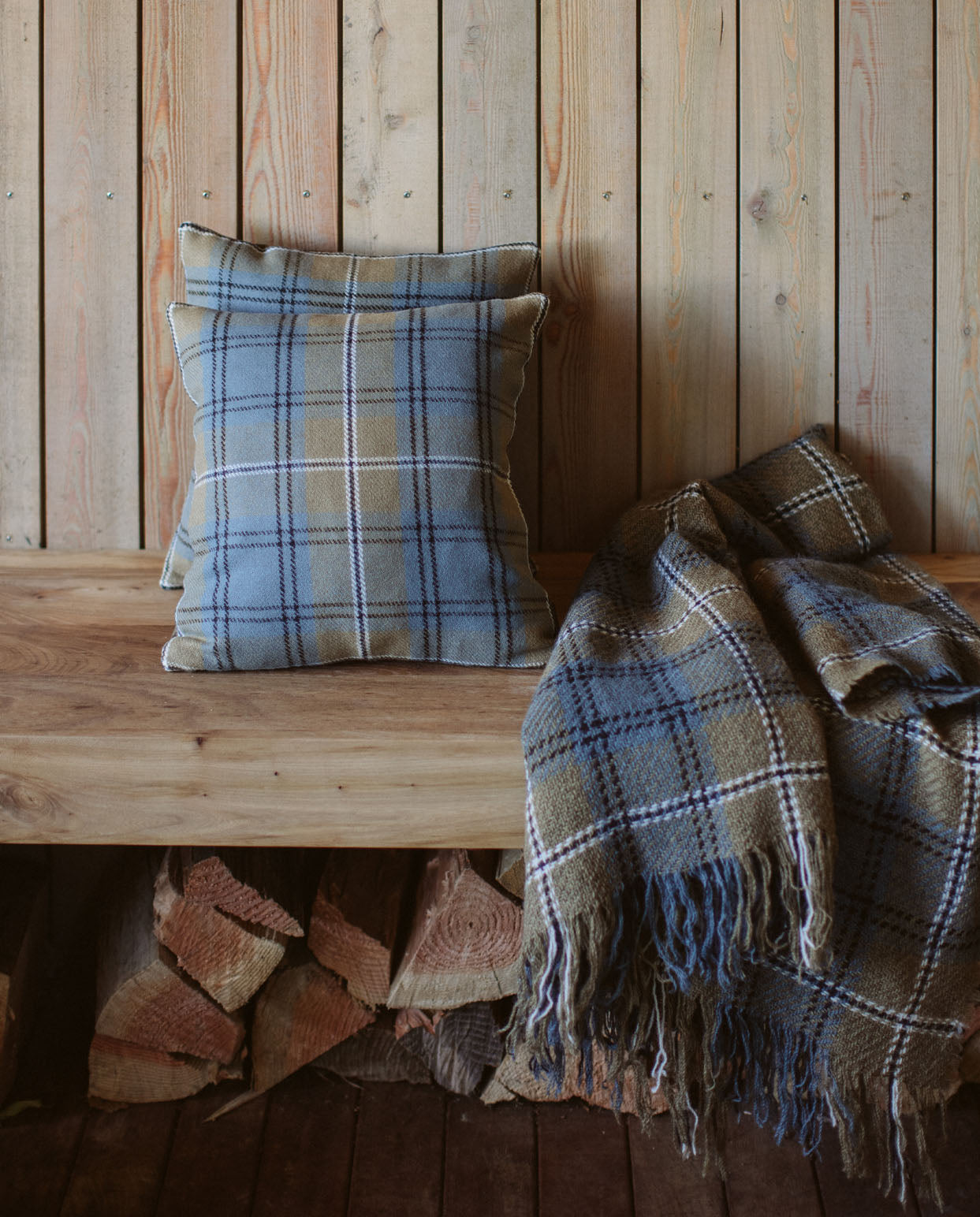 Contemporary Cushion
$156.00
Our new contemporary cushions will bring the soft hues of the Southern Lakes region into your home, no matter where you may live. 
We have carefully chosen a leather to compliment our tartan. The hue sits harmoniously with the warm colours in the tartan fabric. Our logo is embossed onto that same leather as a tab on this cushion which adds to the luxurious feel, highlighting its individuality. An invisible zip sits on a seam and is just that … invisible.
To ensure that our cushion sits plump and happy on your sofa we use a feather inner to fill it.
Designed with and sewn by Mavis and Osborn, in New Zealand, our contemporary cushion is of course made from 100% NZ wool and New Zealand leather. Keeping our ethical and sustainable values in place.
Dimensions:
Cushion Cover: 410mm x 410mm 
Feather Inner: 450mm x 450mm 
Materials:
100% NZ Wool
NZ Leather batch dyed to suit
Zip

Care instructions:
Dry clean only