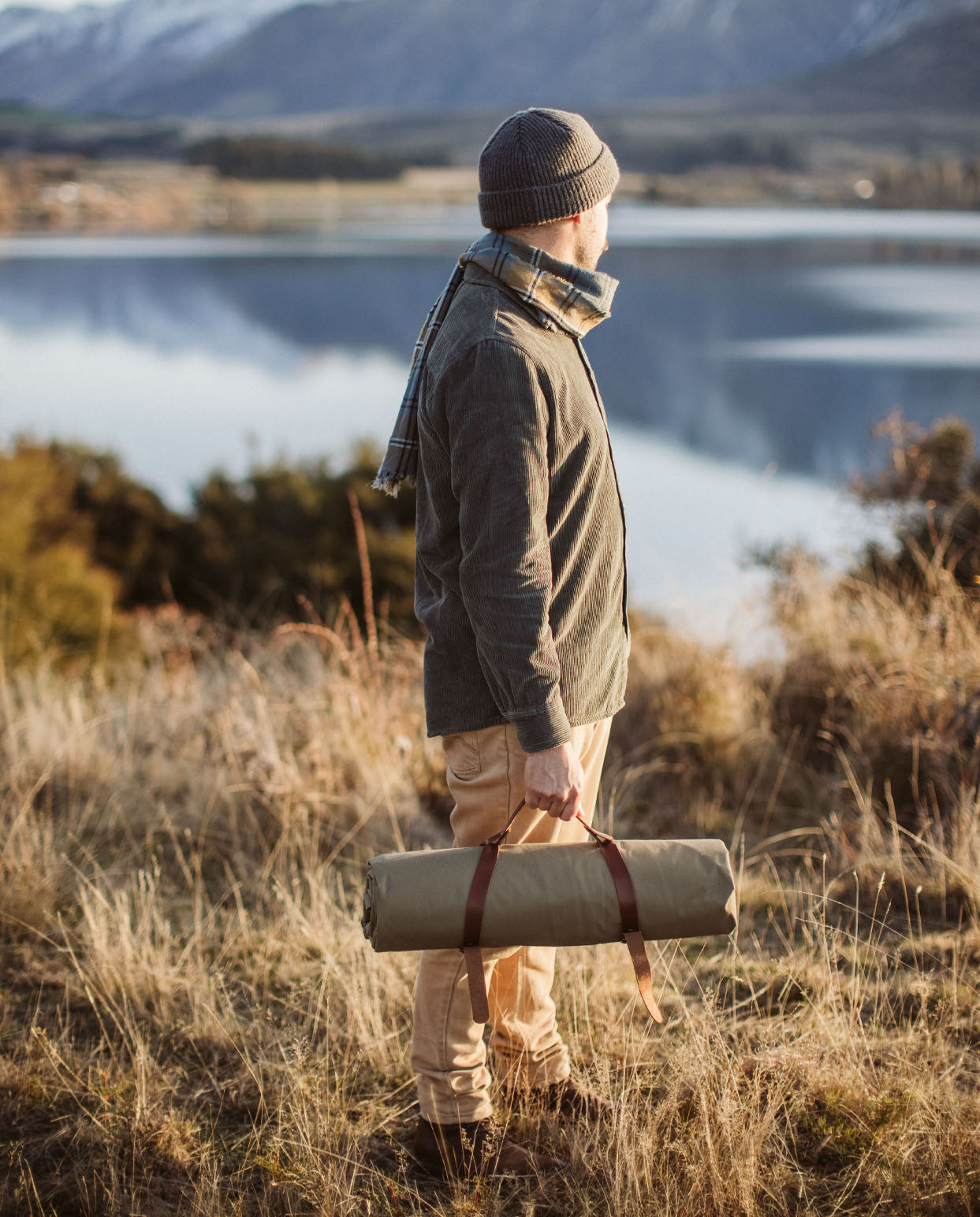 Picnic Blanket
$314.00
Memories are there to be made in the beautiful outdoors of Aotearoa New Zealand.
The new picnic blanket is just the set for such an occasion.
Our picnic blanket has been designed with its job in mind.
Leather carry straps
The blanket is rolled up and held with handy leather carry straps for tidy storage of your blanket when not in use. And they make getting from the car to your favourite picnic spot a breeze.
Detachable base/blanket
We have cleverly combined a detachable waterproof base to the blanket.
The blanket is edged on 2 sides with canvas.
Easy dome fixing between base and blanket enables flexibility in its use.
If that cool wind arrives you can wrap yourself up in the cosiness of the blanket, while still having the base to picnic on.
Equally, if you have a spill or two, being removable from the base you're able to clean the blanket easily.
Simply unroll and let the picnic fun begin!
Dimensions:
 Blanket - 1.50m x 2.00m
 Base - 1.62m x 2.10m
Materials:
Poly cotton canvas, hardy yet pliable
100% NZ wool blanket edged in canvas on 2 sides
Leather tabs and Leather carrier straps
Brass domes