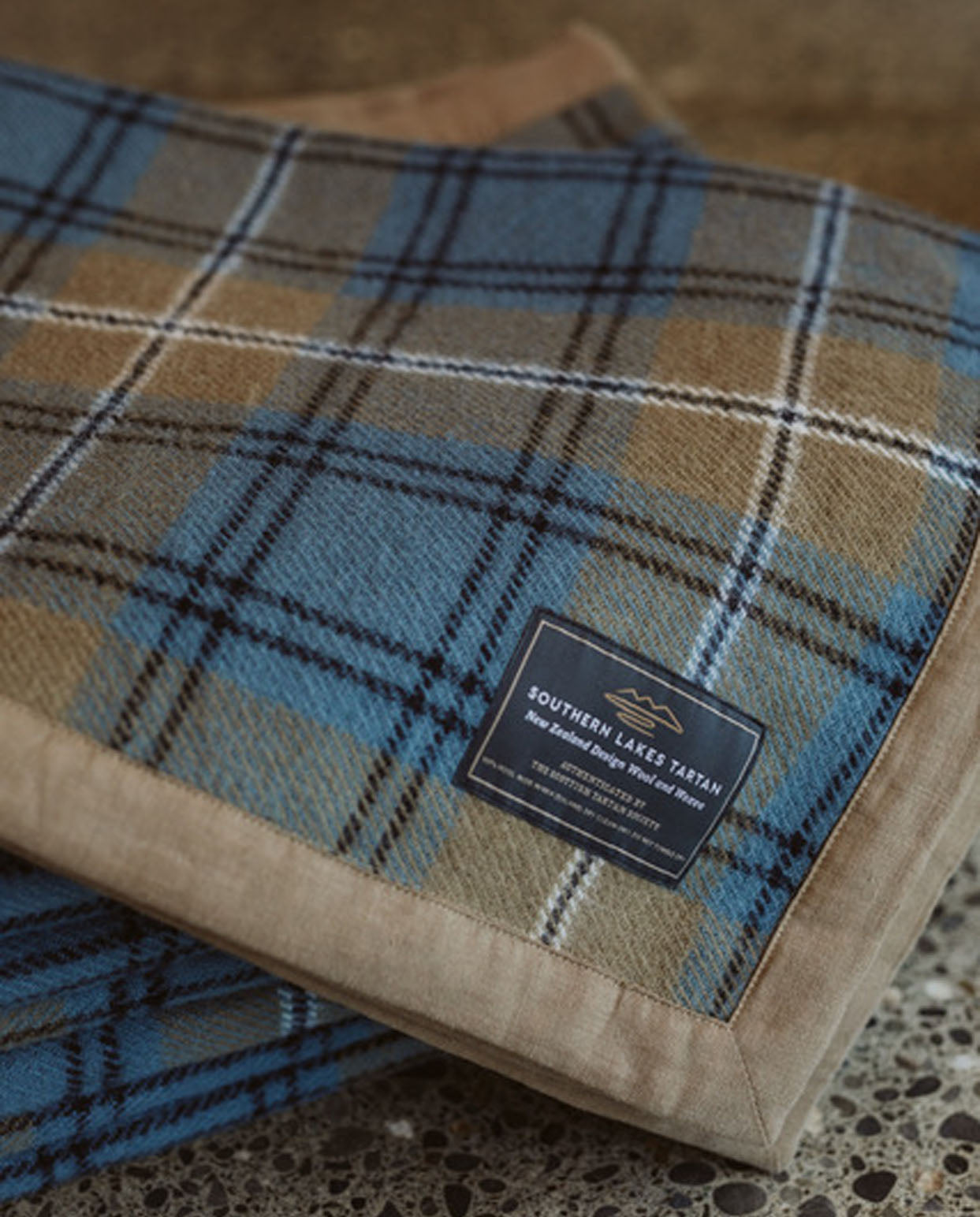 Small Blanket
$187.00
Our small blanket has many uses.
Perhaps over your knees or the knees of a loved one, keeping you cosy on those chilly winter days. Or that finishing touch on a baby's cot, providing a safe, natural and healthy warm sleep. 
Our small rug is made of pure New Zealand lamb's wool and bound with linen to be soft on delicate skin. We have gently flocked the fabric for a cosy finish that's inviting to snuggle under. The soft palette of our tartan will fit into any contemporary setting, whether it be a child's room or a living space. 
Wool is natures gift. It keeps us warm when it's cool and cool when it's warm. Wool is non-toxic, breathable, hypoallergenic, soft, biodegradable, and odour resistant!  Join us in supporting our marvellous wool industry.
100% NZ wool 
100% linen-dyed in NZ 
Woven and crafted in Aotearoa
Care - Dry clean or gentle hand wash.
For small spots – sponge with warm water and dry flat. 
Dimensions - 1.580 x 1.100 mm approximately.